THE LOW CONSUMPTION SOLUTION FOR UNDERGROUND VENTILATION SYSTEMS
30 years of know-how in the field of ventilation of mines
and tunnels to guarantee you the best air quality to save energy.

COGEMACOUSTIC, THE VENTILATION EXPERT
Specialist of ventilation and dedusting for mines, tunnels and underground works,
COGEMACOUSTIC puts at your service its experience for the definition and analysis of your needs.
square meters of production area
We listen to your needs
and we adapt to your
site condition
From engineering to manufacturing, we offer "turnkey" ventilation solutions for your underground works.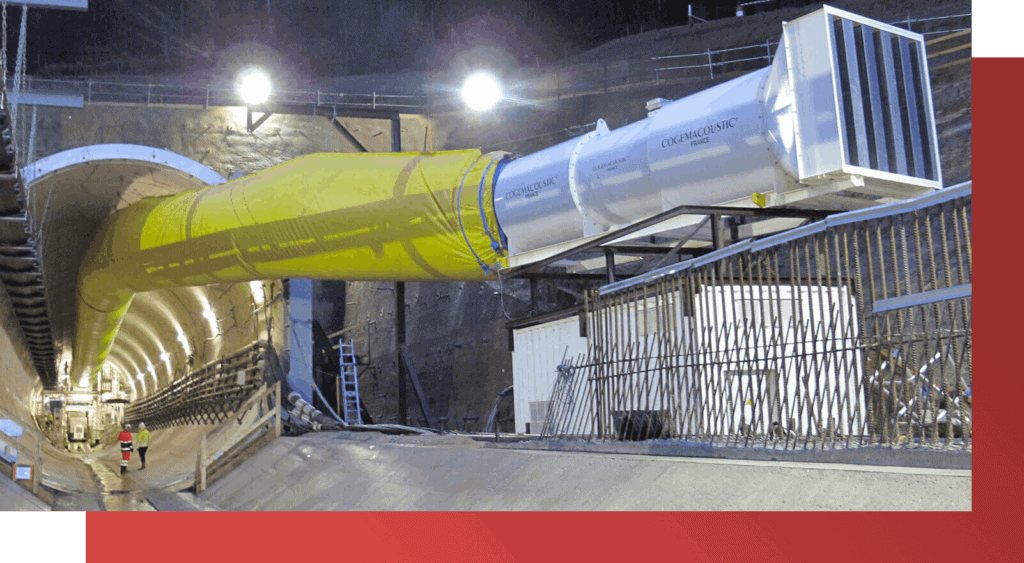 COGEMACOUSTIC

42, route du Palais – B.P. 11575
87022 LIMOGES Cedex 9 – FRANCE
Tél. : (+33) 555 37 35 37
Fax : (+33) 555 37 18 00
contact@cogemacoustic.com
www.cogemacoustic.com