COGEMACOUSTIC
Presentation
and key dates
The story of the Etudes et Constructions Electromécaniques (ECE) company, an SME based in the French department of Haute-Vienne (87), goes back to 1968.
Specialised in the ventilation and dedusting of mines, tunnels and underground facilities, Cogemacoustic® offers you a wealth of experience for the identification and analysis of your needs.
All our preliminary engineering, terms of reference or expert missions are guided by one goal: follow the latest recommendations in terms of workers' safety, working conditions and noise pollution.
For standard or made-to-measure ventilation solutions, our engineers are consistently striving to seek and develop new solutions and to always better adapt them to your specific needs.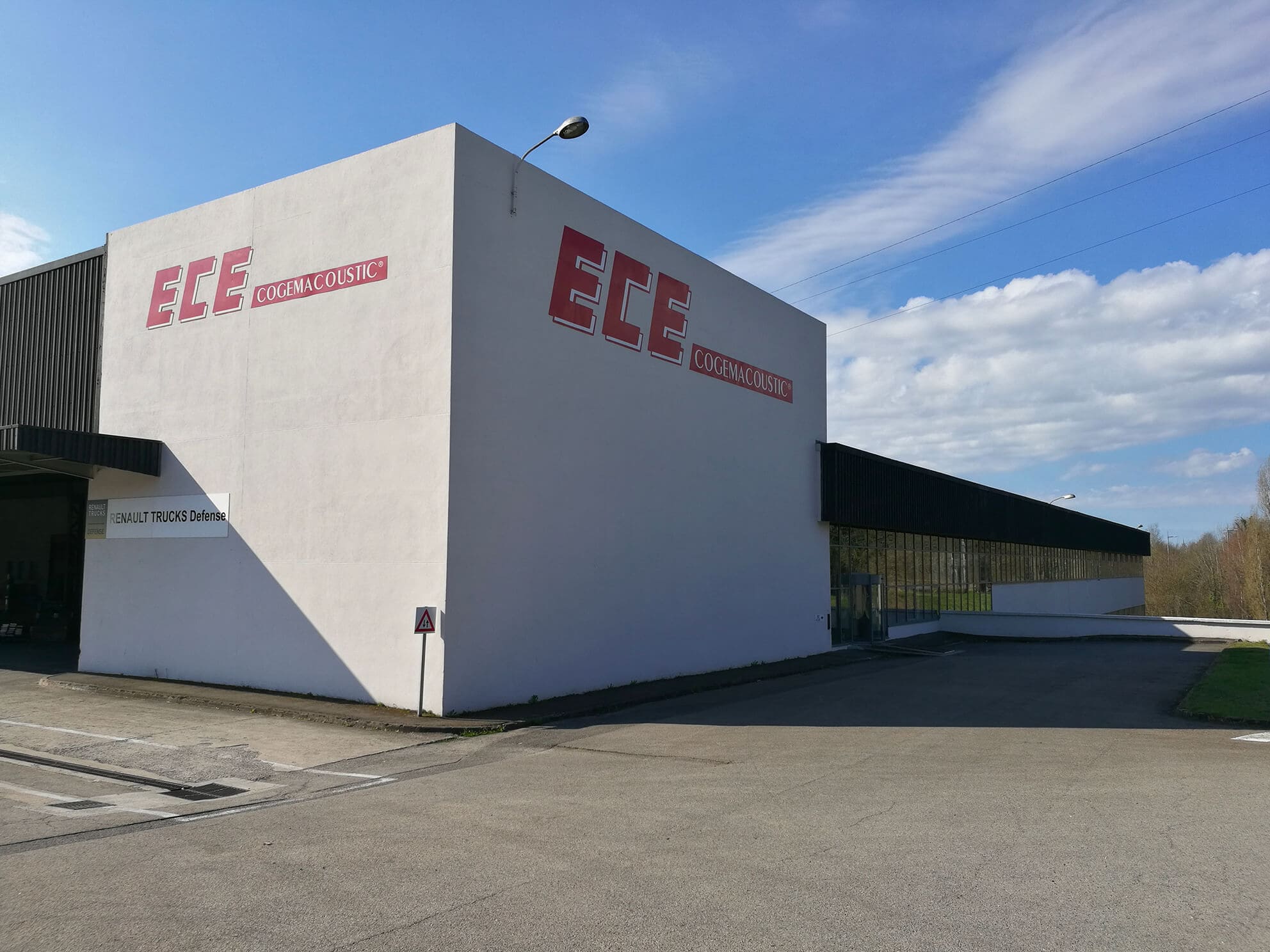 1968
The company was established in the city of Rochechouart. It specialized in the manufacturing of machines for the footwear and leather goods industry.
1988
Creation of an engineering office and the extension of the production site, the surface of the company's facilities was brought up to more than 3,500m². Production means were modernized.
1995
Acquisition of the Cogemacoustic® brand from the former COGEMA company. ECE opens up to export and to embrace new perspectives at international level. Its new business in the ventilation of underground environments enabled the company to approach the global market and enter into significant contracts with many international customers, especially in Asia, the European Union, Central Europe, Maghreb, South America, the US…
2015
Launch of jet fans for permanent ventilation.
1987
It was bought in September 1987 by Robert ORIEZ, who integrated it to his SORGAFRA holding. He decided to redirect the company's business towards the study and the manufacturing of special industrial equipments. And thus ECE became a designer and manufacturer of special purpose machines. The SORGAFRA Group provided itself with the means to successfully implement this innovative and proactive development policy, by investing extensively.
1992
The SORGAFRA Group started offering its customers a complete range of diversified mechanical services (robotic special structures, mechanical subcontracting…).
19 décembre 2008
Significant investments were made to establish a new 12,000m² factory on part of the RENAULT TRUCKS factories in Limoges. Today, ECE has been pursuing its development and the implementation of a dynamic policy to take on today's challenges and build for the future.